November 1 night, Mercedes - Benz China International Fashion Week 2011 China Fashion Awards annual awards ceremony was held in Beijing Hotel, South pear Ms. product planning manager, director and Mr. Du Jinglong QUEEN STORY China, invited to attend.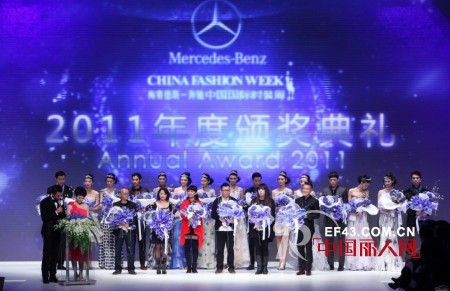 The ceremony was sponsored by Mercedes - Benz and started with the 2012 Spring / Summer Haute Couture Press Conference. This conference featuring " Sea ......" gave a wonderful visual feast for 800 audiences. Stage stands with white sailing, simple but imposing, the combination of sea blue light and shadow, 28 sets of new fashion, but also filled with the atmosphere of the sea, elegant blue is the main spring and summer next year, the main color, blue quiet Women's elegance has become more depth. Awards ceremony gathered in the stars, the fashion industry, fashion celebrities joined together. As a representative of South Korea's international high-end women's clothing brand QUEEN STORY was invited to attend the awards ceremony.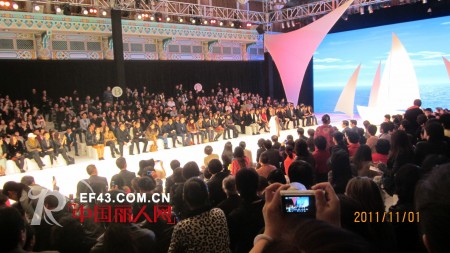 With the 15th China Fashion Design " Golden Summit Award " , the 17th China Top Ten Fashion Designers, China International Fashion Week 2011 Brand Award and China Fashion Awards 2011 Best Fashion Designer, Best Professional Fashion Model, The best makeup stylist, best fashion photographer, best fashion commentator and other awards were announced here. The nine- day Mercedes - Benz China International Fashion Week ( Spring-Summer 2012 ) ended successfully.
Taking the advantange of the non stick and heat resistance of PTFE, also the strength and dimensional stability of fiberglass,our Non Stick BBQ Liner & Mesh Mats help you to avoid to put the food on dirty, burnt and rusty BBQ grill or plate directly,helps to keep BBQ grill clean, saves hard work to wash. Most important,there is no need to put oil or grease on the liner any more, so allows customers to bbq in a much healthier lifestyle. Both sides are reusable for years, easy to clean in soapy water with a sponge, or kitchen paper.We also provide Non Stick BBQ Grill Mats and Non Stick BBQ Grill Tray.

The General Characteristics is:
100% non-stick
Reusable
Heat resistant up to 260°C (500°F)
Quick and convenient
Eco-friendly
Can be cut to size with scissors to fit any bbq
Easy to clean in soapy water with a sponge, or kitchen paper
Dishwasher safe
Complies with food regulations,was approved by FDA,LFGB etc.
Non Stick BBQ Grill Liner & Mesh Mats
BBQ Grill Liner, BBQ Grill Mesh Mats,Non Stick BBQ Grill Liner, Non Stick BBQ Grill Mesh Mats,Non Stick BBQ Grill Mats,Non Stick BBQ Liner,Non Stick BBQ Grill Tray
NINGBO TIANSHUO (SUPERBRIGHT) TECHNOLOGY CO. LTD., , http://www.ptfe-supplier.com