Precious metal coins mainly refer to gold and silver coins (the former Soviet Union also has platinum and palladium coins, but a small number). There are 4 types of gold and silver coins: gold and silver currency, gold and silver commemorative coins, gold and silver trade coins, pure gold and silver coins (or gold and silver coins). Gold and silver currency refers to gold and silver coins used as a means of circulation. Almost every country, especially the ancient civilizations, used gold and silver in the development of its currency materials. At that time, the value of the currency was determined by the weight of gold and silver, so some currency names are actually weight names.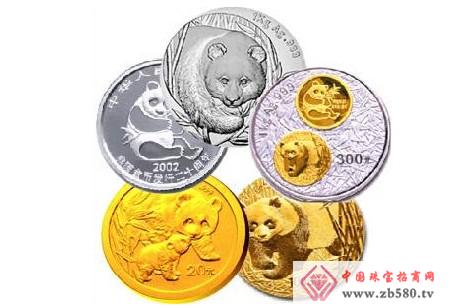 Denomination: The modern gold and silver coins issued by the state are legal tenders, but their denominations are only symbolic symbols of legal tenders. They are not denominated from the equivalent value of gold or silver, and the par value is decoupled from the actual price. Since modern gold and silver coins fluctuate with international prices, the price of gold and silver coins is the international floating price of gold and silver plus processing fees and profit premiums.
Lishui: When selling gold and silver coins, the principal portion of the principal is determined according to the price of gold, while the processing fee and profit portion become premiums, including all casting costs, storage and transportation costs, promotion expenses, hedging costs, operating costs and appropriate profits. .
Condition: Gold has no foot red, gold has no absolute gold, and there are always other ingredients. The color is used to indicate the purity of gold, one is a percentage, and the other is the K standard method. Gold and silver coins are generally used as a percentage.
Circulation: All kinds of commemorative gold and silver coins, whether it is a set, have a fixed number of issuance, the number of published is limited, can not be changed at will. The amount of non-commemorative gold and silver coins is not limited. Generally, the sales volume at the end of the year is the circulation and is published.
Ounce: The international common gold and silver coin weight name, 28.35 grams per ounce.
Troy ounces: weight units. The overall abbreviation is oz.tr (English), oz.t (US). Common in the measurement of precious metals such as gold and silver.
1 ounce = 31.1035 grams
"Oz" is the international gold unit of measurement.
One ounce is equivalent to one or two of China's old weights and measures (16 for one pound)
In the old days, the gold received by the bank in accordance with the old balance system should be equivalent to 1.047 ounces in the first two (old system), that is, the old one is slightly more than one ounce. The new weight measurement system now implemented, 1 ounce is equal to 31.1039 grams, which is equal to 0.622 two kilograms. [1] Constant ounces: weight unit. The overall abbreviation is oz.av.
1 ounce = 28.350 grams
1 ounce = 16 dozen orchids (dram)
16 ounces = 1 pound (pound)
Pharmacy ounce: weight unit, the overall abbreviation is apoz.
1 ounce = 31.1030 grams
Guangzhou Dandy sporting goods Ltd which is located in Guangzhou city, China, is a professional manufacturer specializing in producing and creating sportswear based on clients` requirement. We have our own factory and office. It occupied more than 500 square metres and have more than 150 employees. We mainly handle export of garments from cheer uniforms, leotards, Soccer Kits, rugby kits, basketball kits, tracksuit and other practice wears for more than five years with high quality but competitive price. With importing machines, ink, crystals, etc. , we did specialize in sublimated sportswear and all stars dance wears. Moreover, we provide OEM/ODM service for each clients with custom design, color, size fabric, etc. With rapid respond, cost effective and high quality jerseys and professional recommendation on apparels we have a strong customer base. With the solid production, rich experience and advanced manufacturing process, we had previously cooperated with many brands and clients from all over the world.
Competition Leotards: Competition leotards are brilliant and eye catching which is made from 250gsm/260gsm lycra and some popular mystique fabric and custom mesh fabric. Our prices are based on the custom design and fabric required.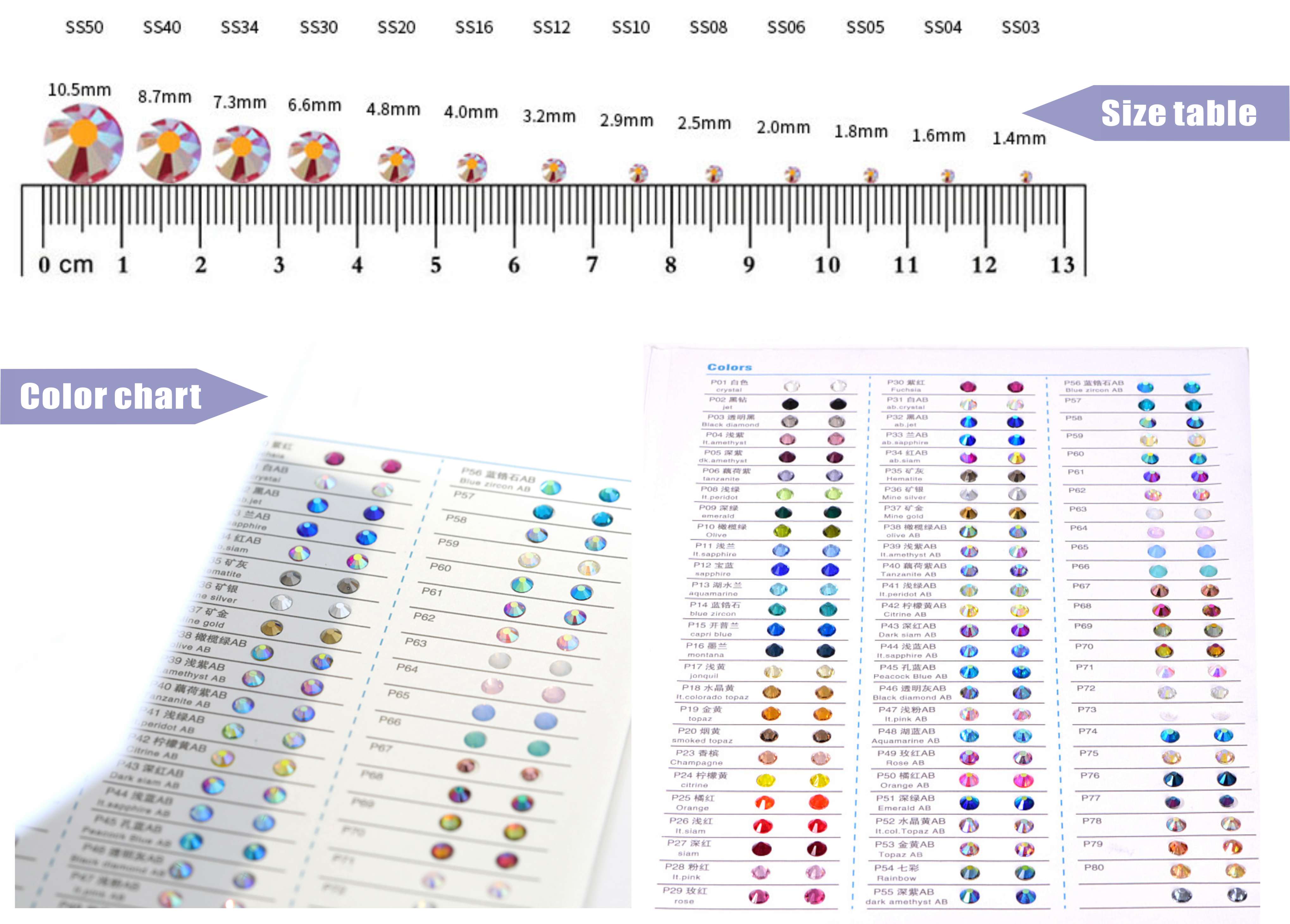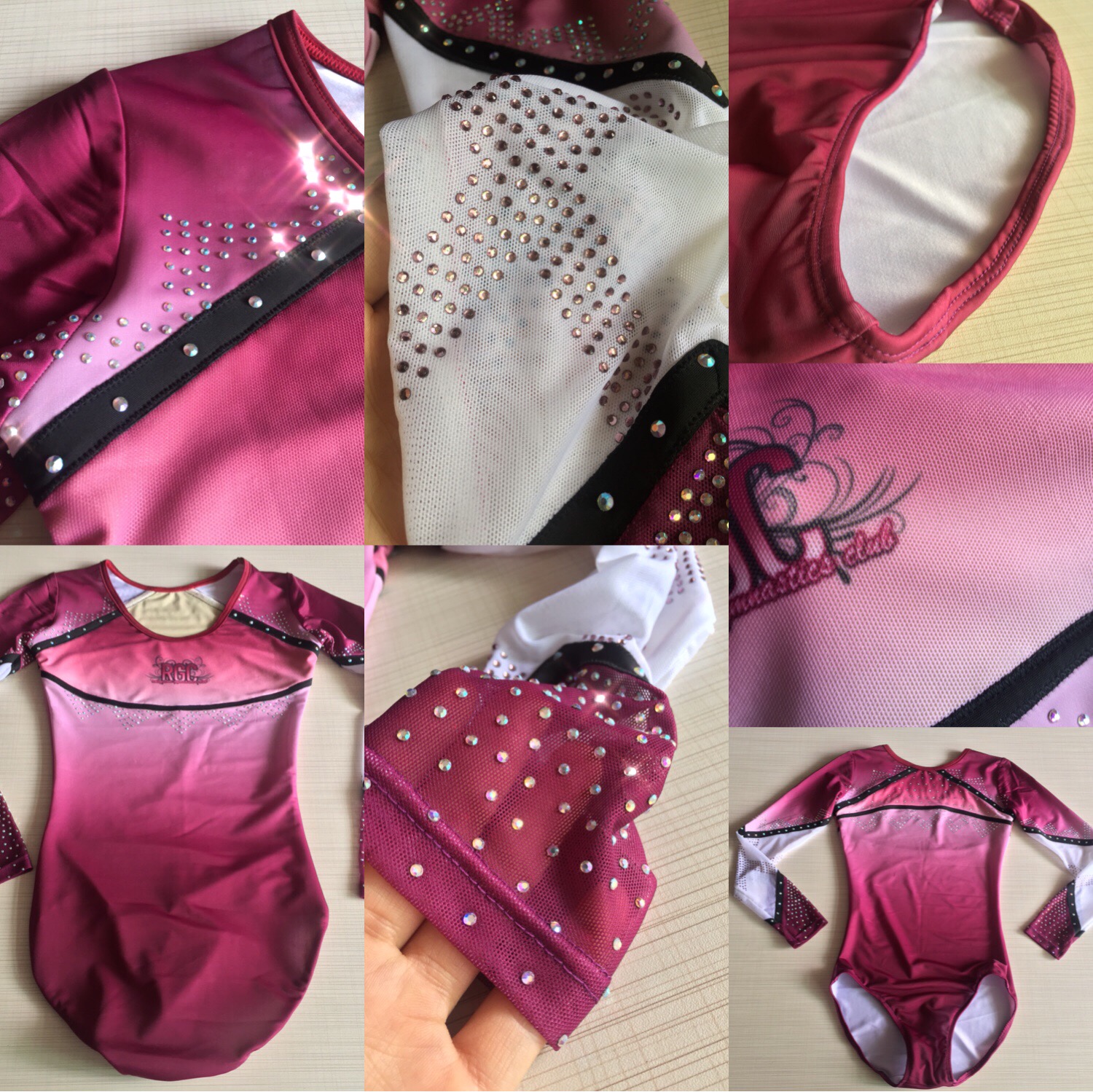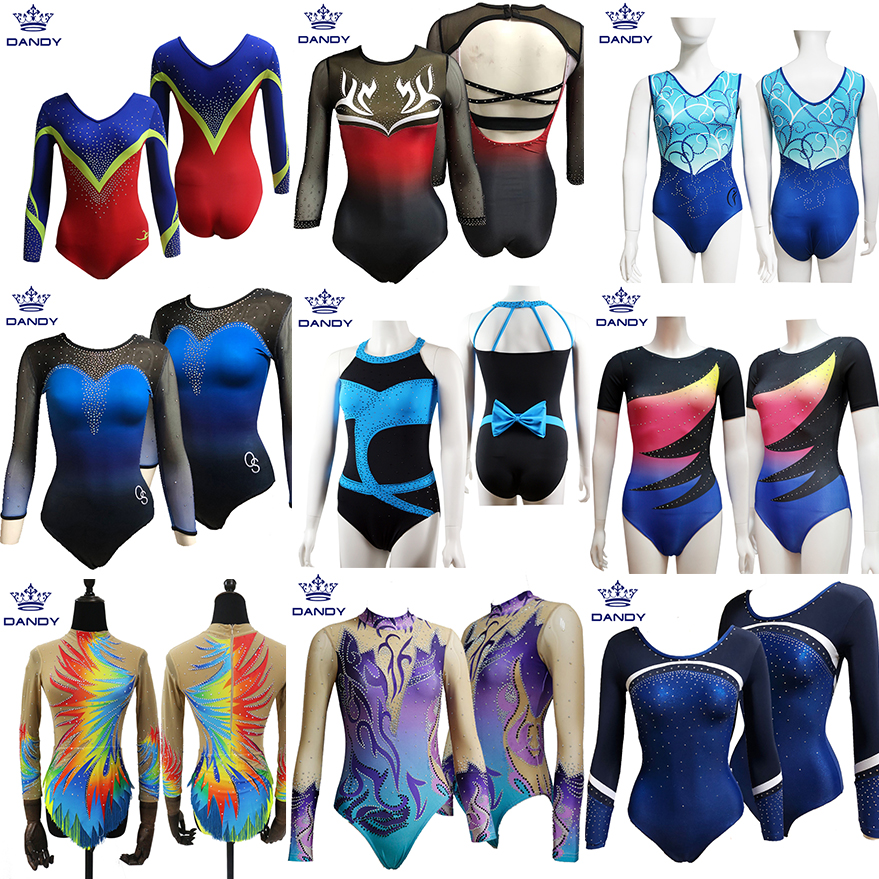 Competition Leotards
Competition Leotards,Gymnastics Uniforms,Girls Gymnastics Wear,Girls Gymnastics Wear
Guangzhou Dandy Sporting Goods Ltd , https://www.dandysportswear.com