With La pargay fashion new clothes and "a hundred hundred wear" magic, urban women's amazing charm can enjoy the show, Napa Jia Women 2012 spring and summer new clothes, open the magical charm of women to IN journey.
La pargay, a fashion brand focused on black and white , is committed to the achievement of black and white fashion creators.
Famous brand clothing accessories La pargay (Napa Jia) from Italy, the brand has consistently adhered to the black and white interpretation of fashion and urban women Banmei principle, product design is the key word: fashion black and white, simple atmosphere, quality, wild.
La Pargay's international design team launches six new collections each season to meet the diverse needs of different consumers, including high-end collections, personalized collections, elegant atmosphere, casual wear, evening wear, NINE-SIX Boutique business series. Black and white colors are always popular, both avant-garde fresh and simple and honest, so La pargay clothing suitable for the age group is also more extensive, urban women aged 18-50 can find their own fashion clothing.
Joker new bright spot one: Inverted wear law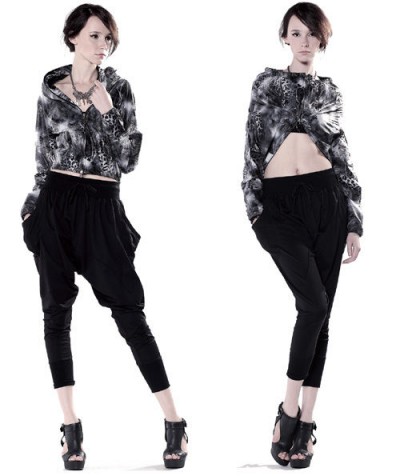 La pargay on the coat with imported calendars polyester fabric, polyester gives the impression of mostly skinny and crisp, but this section of the fabric feel soft and delicate, after printing calender treatment, the surface of the luster effect of fabric flowers type stereoscopic feeling stronger, it is an almost fiber cents, so that the high-grade fine clothing highlights haute couture.
La pargay designer bold use of wild leopard pattern combined with such a light thin through the fabric, creating a perfect combination of wild and elegant. Loose collarless wear inverted method, but also reflects La pargay unique design style and innovative design concepts.
La pargay Designer tip: This trendy jacket is uniquely avant-garde and can be worn upside down and well-contained. Both with the fishtail dress with, or with Harlan-style pants with inclusive, do not want to tide are not!
Wild new bright spot two: multi-functional magic folder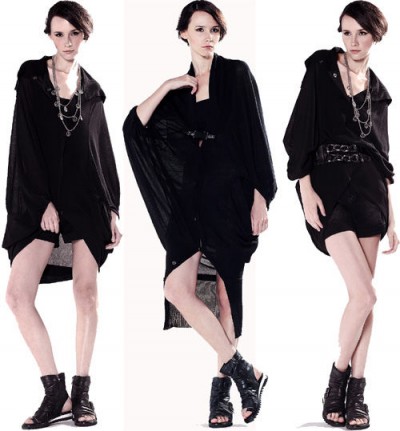 Simple and elegant design, beautiful and fluent lines. Cotton and acrylic blended yarn feel very soft and comfortable, this fabric has a similar wool fabric soft, fluffy feel, affinity and skin color and bright. Dress with a stylish belt after the more easy to create layers and casual feel. The same color of the individual leather sandals echoes and with a rich layer of embellishment linked more makes this set with charm full, the quality upgrade to the extreme.
La pargay designer advice: This bat sleeved sweater is versatile. Profile novel, unique cut, extremely inclusive. Can be worn normally, but also upside down to wear, with the use of multi-functional magic clip can also create long skirts. As long as you are confident, as long as you have the idea, you can DIY a different image, avant-garde personality, elegant atmosphere, simple and elegant make their own grasp.
Wild new bright spot three: special cuffs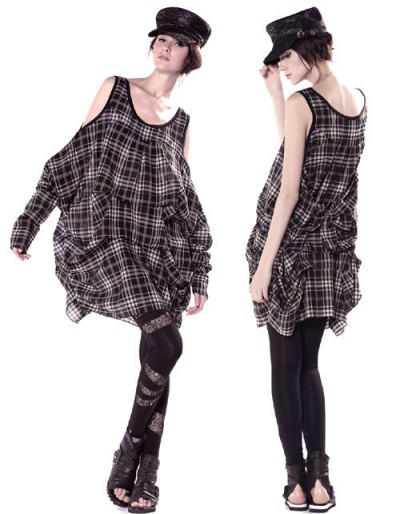 La parga women's spring / summer 2012 This versatile skirt uses a Japanese fleece nylon blend yarn-dyed plaid fabric, strapless design to show the most sexy woman; chest and side pleated design, showing the mobility Beauty, but also gives the garment itself a sense of hierarchy and three-dimensional.
Sleeve's unique design is very functional, can do the normal long-sleeved dress; long sleeves can also be placed in the body, do pocket design; In addition, the bow can also be used to do the sleeve, before and after can be based on Feel the shape you want. In addition, designers use large outline to illustrate this section, inclusive, is a rare style.
La pargay designer with Description: This versatile vest skirt is extremely inclusive, classic black and white gray gridgrain brings together rock, nostalgia, orthodox style in one, subtle but full of meaning. With lace motorcycle hat with its echoes lace pantyhose and sheep leather flat shoes can easily create a sexy fashion style. When the weather is cool, it can be matched with a simple white t-shirt, which is more practical.
Wild new bright spot four: universal zipper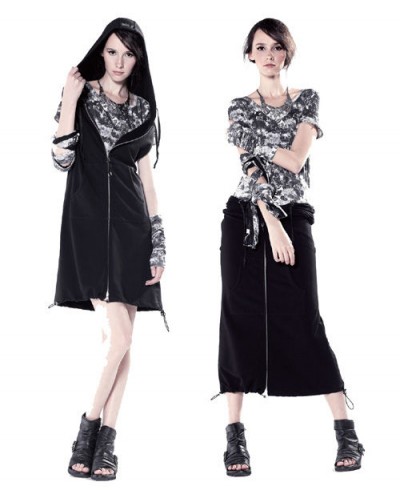 La pargay designer with suggestions: This is a zipper sleeveless hooded hoody gown, can become a dress to wear is a cute good girl, the moment is wearing a cool punk girl. Feel free to control the length of the zipper change the length of the skirt, this universal single product you do not heart it?
La Pargay Costume 2012 spring and summer new design theme: "back source." Its meaning is: "back - back to nature, return to the classic, return to reality. Source - the origin of life, the initial state of life." La pargay women's spring 2012 Amoi new product "back to the source" concept as the theme of the design, from a colorful natural illusion. "The breeze is blowing, bringing the fragrance of earth and grass, the cheetah is free to run freely in the field, the first human habitat - nature, brought the first move."
The Felt Storage Basket will help you organize your home for the fall season.It is made of 100% polyester Felt which has the good quality.It will look equally as good on an end table as a holder for spare devices or books as it would tucked away in a shelving unit.We also supply the Felt Bag,felt storage basket,Felt Craft ,felt material and so on.
Felt Storage Basket
Felt Storage Basket,Household Felt Storage Basket,Foldable Felt Storage Basket,Mini Felt Storage Basket
SHIJIAZHUANG LIANGYOU TRADE CO,. LTD. , http://www.shuolanhome.com