Love yarn in the build brand image, establish efficient sales channels, to attract a stable customer base, based on the continuous expansion of sales and improve services to reduce the threshold to join, highlighting the competitive advantage of a modern Chinese underwear industry has become a dark horse, China's health Underwear's leading brand. Adhere to the "fashion, restraint, comfort, fashion," the style is the practice of Love yarn, the modern women's elegant and soft, capable and confident performance most vividly opened the curtain of China's healthy underwear.
As a Chinese woman's most intimate "companion" - Love yarn baby adjustable underwear, with its fresh colors, interpretation of women's "elegant, stylish and comfortable" attitude to life understanding. Love yarn with its elegance and fashion, so that girls recover her youthful insights, lively, passionate, confident. Love yarn with its ultimate sexy, so that all women return to the most original share of charm, no trace, elegant, fresh. Love yarn baby with its perfect and luxurious, so that women find the ultimate confidence recovery elegant.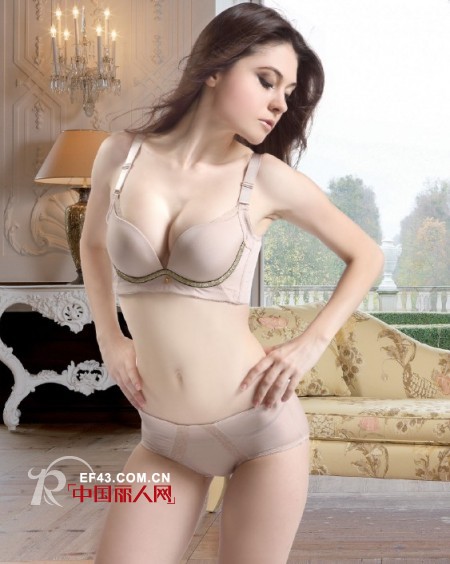 As China's underwear industry rise of a dark horse, recently, Love yarn baby brand is a series of force, expanding their sales area, in November 2011, Love yarn baby respectively in Zhejiang and Chongqing even opened six stores, The same day the shop opened to achieve the expected target of super-million turnover, a boost to promote the local economy a new impetus. Currently, Love yarn baby has 72 stores in mainland China, and plans to add 180 new stores in 2012, including 50 in Zhejiang and Chongqing and 130 in other regions.
Fu An Department Store in Chongqing Love yarn baby counters, the reporter saw, such as weaving, many young women in the carefully selected underwear. A girl who asked not to be named told reporters that she loves Love Elegance Baby Baby underwear and fashion, but also like to wear Love yarn baby underwear comfort and personal, self-cultivation effect is super good. Another girl told reporters that she has bought 2 sets of Love yarn baby underwear, and today I heard that the new store opened, specifically came to see if there are any concessions, but fortunately 10% discount, it seems, really a worthwhile trip ah! Today must buy two sets of underwear for yourself, ready to wear when the Spring Festival.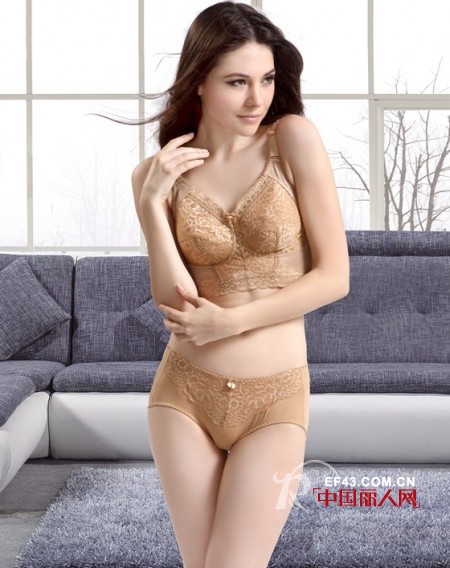 The reporter observed a bit, Love yarn baby underwear models exquisite, in the design, rub into the popular elements, revealing the elegant atmosphere, steady penetration of vitality, simplicity of design is not simple, fabric quality, workmanship, smooth lines, The pursuit of perfection of detail is an intimate "companion" of shameful, elegant and confident intellectual images, and it is not surprising that it has been favored by countless women.
Love yarn baby shop color to apricot, white, pink-based colors, giving a soft and warm visual effects. Love yarn baby underwear in soft, detailed lighting, highlighting the brand's charm and value, the entire store presents a light and shadow effect, creating an elegant and harmonious atmosphere, the space more transparent and luxurious.
It is understood that Love yarn Baby brand was born in Shenzhen in 2011 swept the country, Love yarn Baby "to build the first brand of Chinese health underwear" as the goal, combined with international popular elements, is committed to the development of high-end underwear and sales, with top Designers, the use of high quality and healthy fabrics, from the selection of fabric accessories, color mix, color, style, technology and so on, all adhering to the simple and smooth, comfortable elegant, stylish and elegant style, simple lines and comfortable materials, Naturally sketched self-cultivation effect, to create a beautiful city, elegant, stylish and elegant life. It can be expected, with the rapid expansion of love yarn baby brand, will trigger a new round of underwear brand war.
Polyester Polyamide Towel,Microfiber Towel,Polyester Towel
Chenille Fabric Jade Motor Co., Ltd. , http://www.nstextiles.com